International Lottery Winners from India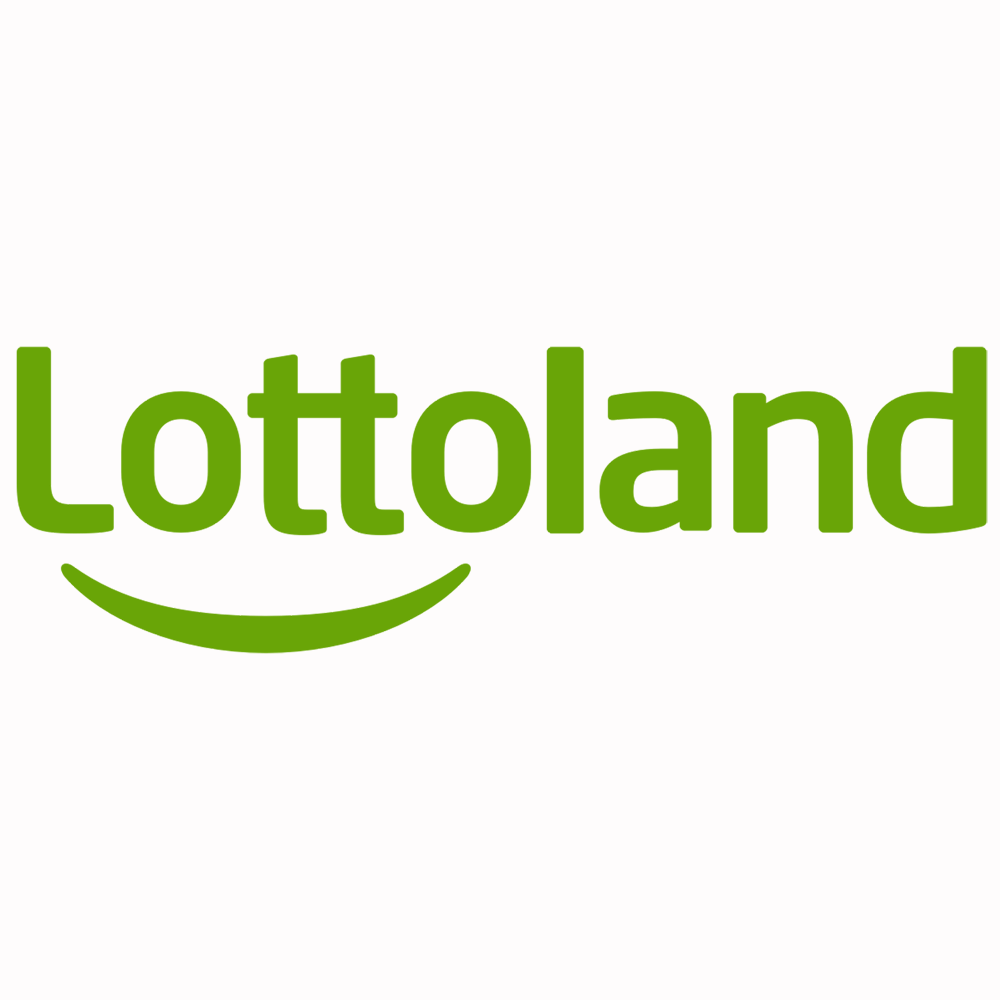 Biggest Lottery Prizes in the world!
Malamaal Daily
Mega Millions
Powerball
100% Deposit Bonus up to INR 8,000
Holiday promotions!
100% First Day Refund, Get Up To INR 1,500 Bonus
INR, Bitcoin
Since birth of lottery several hundred years ago, the lotteries have been a popular source of entertainment for many. They traditional lotteries as well as the world's biggest modern international lotteries continue to fascinate millions of players across the globe even today. After all, the idea of having the chance to win a life changing amount of cash by buying just a simple lottery ticket is highly attractive for most of us.
Over the years, there have been some Indian players who have hit the big jackpots in international lotteries such as the US Powerball and Mega Millions. These lotteries can be accessed and played online quite easily. On this page, we take a closer look at both those lucky Indians who have managed to win big international lotteries online as well as the biggest lottery winners from physical lottery tickets in a store. Continue reading!
1. Ushakiran Patel
Ushakiran Patel can be considered as one of the all time luckiest Indian lottery winners. Mrs Patel was able to grab a cash prize of a whopping US $ 1 million during the November 2018 US Powerball Lottery. The 62 year old scored her win by matching numbers 06, 13, 19, 36, 51 and Powerball number 18.
As a casual lottery player, Mrs. Patel didn't play any set of numbers or lucky numbers. She just chose her lottery numbers at random through the quick pick option. However, destiny had some other plans for this sexagenarian retiree who picked the second prize for the draw! Mrs. Patel was awarded the prize money as a lump sum and took home US $ 633,040 after taxes were deducted. We think that it's a great cash money amount for her to enjoy her after retirement life.
Lottery played – US Powerball
Prize won – US$ 1 million (Rs. 7.27 crores)
2. Sandeep 'Sunny' Singh
Referred to as "Sunny" by his friends and family, Sandeep Singh is probably the most famous Mega Millions winner from India. Sandeep has what we think one of the best success stories that would make for a great script for any Bollywood movie.
At the time, the 22-year old was working double jobs to support his family. In addition, his girlfriend had also dumped him at that time. But as we now know, lady luck was still by the side of the Indian Sandeep who was residing in California.
After winning a cash prize of $4 on a scratch card, Sandeep invested the amount to buy four (4) Mega Millions Lottery tickets. And this turned out to be one excellent decision of his life as he won the jackpot prize. The jackpot amount of $ 61 million was split between him and another winner, leaving Sandeep Singh with a lottery jackpot prize of $30.1 million. Sandeep was paid out cash in a lump sum and he received $ 23 million after the taxes were deducted.
Lottery played – Mega Millions
Prize Won – US$30.5 million (RS. 219 crores)
3. Nandlall Mangal
Mr Mangal is an Indian American player living in New York, Staten Island. Nandlall Mangal's life changed forever when he won a $ 245.6 million Powerball jackpot prize. This whopping amount of $245.6 million is the biggest Powerball prize won by an Indian player to date on online lotteries.
The win happened in August 2018 when Nandlall bought a Powerball ticket for just $ 6 from the Stop and Shop located in Staten Island. When he got back home, he checked the draw results on the Powerball site and this is the moment when he learned that he had won a huge money jackpot. He then appointed a trust named "Sea and Sand" to handle the transactions on his behalf. Which was a smart move. Not many of us would know how to manage that kind of amounts of money.
An amazing thing about Mr. Mangal is that despite winning a life changing cash amount, he prefers to live a normal life. In fact, he even goes to his job every single day. Respect.
Lottery played – US Powerball
Prize won – US $245 million (Rs. 1784 crores)
4. Nirmal Dhamodarsamy
Nirmal Dhamodarsamy is another lucky Indian on our list who has won an international lottery. He did this at the age of just 23 years. As a graduate student at the University of Illinois at Chicago, Nirmal took the unconventional path, dropped the idea of buying regular lotto tickets, and signed up for a subscription to the US Powerball at the beginning of 2016. This subscription, in turn, allowed him to automatically get lottery tickets to every Powerball draw.
In February 2016, luck smiled at the young Indian. As he managed to match all of the numbers on the lottery ticket except one – the Powerball number. Had Nirmal been able to hit the Powerball number too, he would have won a whopping jackpot amount. However, with his match on 04, 13, 31, 36, 52, he still pocketed a good one million dollars he was least prepared for.
Lottery played – US Powerball
Prize won – US $1 million (Rs. 7.27 crores)
5. C.J
C.J is one of those Indian online lottery winners who prefer to remain anonymous and stay low key. Nevertheless, he is an inspiration for Indian lotto players who want to try their luck at international lotteries online.
It all happened in November 2018 when he went on to win a neat amount of $38,000 from the Austria Lottery draw. While the cash prize amount may not be as high as other lottery winners on the list, it's still a huge amount of money to win online.
The numbers C.J. picked were 20, 29, 32, 37, 43, 44, all of which were chosen at random. He managed to match all of the numbers in the lottery ticket except one. Had he managed to match all of the numbers, he would have won the big jackpot of the draw. Nevertheless, he had already pocketed some big money.
In the final words speaking with the representative, C.J. said that he has been buying lottery tickets since 2017 and would continue purchase them going forward as it gives him a chance of dreaming.
Lottery played – the Austria Lottery
Prize won – $38,000 (Rs. 27 lakhs)
6. Balraj Awasthi
In February 2017, the life of Balraj Awasthi took a surprising turn as he managed to win more than the US $12 million in a Lotto 6/49 lottery. Working in Toronto, Canada as a chef, Balraj always dreamt of having his own business. And by winning such a huge cash amount in jackpot prize, it's no surprise that the Chef's dream became a reality.
With the prize money, Awasthi has been able to make international trips about which he had dreamt about and planned from childhood. He is one of the few South Asian origin people who has won such a huge amount in an international lottery.
Lottery played – Lotto 6/49
Prize won – US $12 million (Rs. 87 crores)
7. Pragnesh Peter Sajia
Pragnesh Peter Sajia is another Indian living in Canada who won the Daily Grand lottery by buying a local store ticket. As fascinating as it might seem, Pragnesh's prize of $7 million came just after Balraj Awasthi's prize of $12 million.
With the prize money, Pragnesh has bought a "perfect" family home that has plenty of rooms, a swimming pool, and even a home theater. Also, as a considerate father, he invested a few portions of the winnings for the future education of his children. Besides, his lifelong dream of business ownership also became a reality with the prize money.
Lottery played – the Daily Grand Lottery
Prize won – US $7 million (Rs. 50 crores)
8. Tahir Ali
The next name on our list of popular Indian international lottery winners is Tahir Ali. Tahir is another Indo-Canadian guy who has won a significant lottery prize. Residing and working in Mississauga for 7 years, Tahir's success came in the Ontario 49 Lottery in 2014 where he won a prize of $2 million.
He made the lottery ticket purchase after hearing about the official lottery's huge jackpot prize on the radio and it turned out to be the best decision of his life. As with many other international lottery winners, Tahir spent a significant portion of the prize money winnings to support his children's education apart from fulfilling his long-awaited wishes.
Lottery played – Ontario 49 Lottery
Prize won – $2 million (Rs. 14.56 crores)
9. Lingaraju D
As an Indian lottery player, you may want to follow in the footsteps of Bengaluru living Lingaraju D who won a significant amount of money playing the lottery online. Lingaraju has won more than half a million dollars in the Mega Millions Max Lottery in November 2020.
Lingaraju, who is a retired health inspector, was playing several of the lotteries offered on an online lottery platform for a long time, but it was Mega Millions Max where he succeeded to win a huge jackpot prize. His official lottery tickets winnings could have been as huge as $351 million had he been able to match all five digits in the draw. Still, winning half a million dollars is a pretty huge amount for a retiree in India.
Lottery played – Mega Millions Max Lottery
Prize Won – $0.5 million (Rs. 3.64 crores)
10. Partho Mondal
When it comes to huge jackpot prizes, most of them are offered by international lottery games. However, this success story is actually the one that's exclusive to the popular lottery platform Lottoland. They have an exciting lottery called Malamaal Daily and in November 2020, an Indian player named Partho Mondal was able to win a whopping 53 lakhs from that.
Working as a customer support representative in West Bengal, Partho randomly chose five numbers: 03, 05, 14, 30, 31. Little did he know that his random choices would make him an online lottery winner. With the huge jackpot money, Partho has plans to pay off his loans and help out his friends and family.
Lottery played – Lottoland's Malamaal Daily lottery
Prize won – Rs. 53 lakhs
11. Prashant Parasuraman
Prashant Parasuraman, a 26-year old lotto player residing in Canada thought that he had won $286 and was happy about it. In early 2017, he tried his luck at Lotto 649, which he usually does every week. When he scanned the official lottery ticket in the ticket checker for its winnings it said $286,000, but Prashant misinterpreted it as $286.
However, the lotto retailer told him that the ticket was a "Big Winner" and he would get a call from the Ontario Lottery Gaming Corporation. When he finally got the call, Prashant was stunned as he had actually won $286,000. With the official lottery prize money, Prashant has fulfilled his dream of going on a vacation to Jamaica and Mexico. Also, he has been able to open his own restaurant with the life changing lottery prize.
Lottery played – Lotto 649
Prize won – $286,000 (Rs. 2 crores)
Best International Lottery Sites for Indian Players
For Indian players who want to try their luck at the world's biggest international lotteries online, we offer our recommended top list of the best online lottery sites in India. All our recommended lotto sites are licensed by leading gambling authorities, like the Malta Gaming Authorities (MGA) and the United Kingdom Gambling Commission (UKGC). They accept most of the popular local payment methods to facilitate safe and fast deposits and withdrawals. Also, these online platforms cover all the popular international lotteries such as the US Powerball, Mega Millions, Euro Millions, and more. So, lottery players have a variety of options available with our recommended sites. Join any of our listed lottery sites now and start playing your favourite lotteries today!
FAQ
Has a player from India won an international lottery?
Yes. There are many lucky Indian players who have managed to win playing online on an international lottery from India. And with the access of online lottery sites, we can expect to see many more Indians winning an international lottery in the future.
Who is the biggest lottery winner in India?
Nandlall Mangal, an Indian American man who won the $245.6 million Powerball prize, is the biggest lottery prize winner in India.
Is the international lottery legal to play from India?
Yes. Our recommended lottery sites have legitimate and valid remote gambling licenses to offer real money lottery products to their players. So, you can play easy and safe and try your luck at international lotteries in India.
Has any Indian lottery player won the Powerball?
Yes. There are several Indians like Ushakiran Patel, Nandlall Mangal, and Nirmal Dhamodarsamy who have won the Powerball jackpot prize. In fact, if lady luck is by your side, you also have the chance to win the Powerball with any of our recommended sites.
Our Conclusion
Lotteries are a great source of entertainment that also provide players with the chance to win a huge jackpot prize if they get lucky. Today, Indian players don't have to limit themselves to India lottery online, as they can easily access several international lotteries through online lotto sites. Playing online lotteries comes with several additional perks, including a wide range of selection of lottery games on offer and the availability of various bonuses and promotional rewards. Register your account with any of our recommended sites now and try your luck at your favourite international lottery today! From the comfort of your home, you can access the world's biggest lotteries every day!
Recommended Sites to Play the Lottery
Players Also Read
Last Updated on January 3, 2022